Hey! I'm Mallie.
I'm here to help you create more Impact and Income
Building a business can feel tough, but it doesn't have to be so hard.
I know what your life looks likeright now:
Chasing down that next client, hoping you're not giving off an air of desperation
Staying up at night wonderingwhere your next payday is coming from
Feeling exhausted because you're spinning your business wheels and not getting traction
Most online business coaches want you to follow their formula for success.
Do X, Y, and Z to get more clients, make more money, and call it a day.
But what if youwere running your business from a deeper place? An easier place? A place that both felt right and made you more money?
Hi, I'm Mallie…
and I help creative entrepreneurs just like youstep into a bigger role in their businesses and lives.
In the past ~4 years, I've started and run multiple online businesses, from freelance writing to dropshipping to digital marketing. I've got a diverse skillset and unique perspective that's amplified by my background as a tornado scientist and lifelong nomad.
My take? The business coaching industry has become an echo chamber: coaches coaching coaches to coach coaches. While everyone is busy patting each other on the back, real growth is being stunted.
Listen: formulas work. That's why franchises were created. But is that what you got into business for? To be yet another copywriter/marketer/coach?
We're getting complacent as solopreneurs, content to run ourselves into the ground for another dollar, chasing that 6-figure lifestyle.
But that shouldn't be our end goal.
We should be approaching our businesses like CEOs.
CEOs think big picture, take big risks, and work strategically.
Use a framework? Yes.
Follow a formula mindlessly? No.
Solopreneurs get stuck in the day-to-day grind. Blogging, social media, podcasting, guest everything-ing, and, oh yeah, all that client work.
While they're chasing that next paycheck, their business is falling into a rut. It's beginning to look exactly like every other business.
And it's not that much fun anymore.
Sound a little too familiar?
If you always do what you've always done, you'll always get what you've always got.

– Henry Ford
I'm here to take you to the next level. Think bigger, act bigger, and be bigger.
Join me to go from solopreneur to CEO.
It's not a formula, it's a process.
Do business your way, take action the smart way, and prepare for more impact and income.
Let's get started!
Enroll in the completely free Creative CEO School, and get introduced to the Creative CEO mindset and the "Power Triangle" of every successful business
Join us in the Facebook group, where we're talking big picture strategy (not what social media scheduler to use)
Find out when the next Creative CEO group program or mastermind starts: it's part training, part coaching, all massively business-changing. (Need more? Click the same link to find out how to work with me 1-on-1 and apply for a free strategy call.)
That's it!
Can't wait to get to
know you better!
Official bio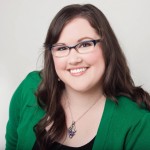 Mallie Rydzik, M.S., is a tornado scientist turned serial online entrepreneur, coach, consultant, speaker, and writer. She left academia in 2012 after diagnoses of OCD, chronic depression, and binge eating disorder led her to rediscover life and work. Now, after starting and running various internet businesses, she uses her gifts of teaching and coaching toturn creative entrepreneurs into creative CEOs.
In January of 2013, Mallie was fresh out of graduate school and working on the project management team of a small government contractor. In an effort to find more meaningful work, she began exploring freelance science writing and editing. She grew her business, taking on clients like USA Today and SRA International, by highlighting her unique background and voice–her personal brand. By July, she had left her corporate position to pursue entrepreneurship wholeheartedly.
From there, she began exploring other online business opportunities, including e-commerce, dropshipping, digital marketing, systems consulting, strategy, and operations. Mallie began taking on more clients who wanted help establishing their own businesses, and she noticed a gap in the market she served. Other business coaches targeting creative entrepreneurs were helping them grow what they already had, taking on more and more work, but few were focused on helping them properly scale, leaving creatives as perpetual freelancers rather than business owners. Mallie committed herself to helping entrepreneurs think and act bigger, taking her clients from the solopreneur hamster wheel to a CEO mindset and strategic approach to business.
Mallie's personal mission is to change the way the world works by encouraging creative, unconventional entrepreneurship worldwide. She is doing that daily in her work as a business consultant, executive coach, international speaker, and author-in-progress. She has one book in production for 2017:The Creative CEO Revolution, a manifesto for the future of work.
Mallie has been published or featured in new and traditional media, including USA Today, Entrepreneurs' Organization, Hack the Entrepreneur, and Brazen Careerist. She can be reached directly for inquiries at
mallie@mallierydzik.com
.
Make your business unique to you
My clients have started, pivoted, and grown their businesses using my signature framework that's inside this workbook.