CEO Mindset Coach
and Business Strategist
to Creative Entrepreneurs
As Seen On






About Me
Hey! I'm Mallie, and I help service-based entrepreneurs like you step into a bigger role in their creative businesses. I've been in the online business space for nearly four years now, and I've run everything from a freelance science writing business to an ecommerce pet store to a systems agency. Now, I've taken all that knowledge and put it into insight that can help your business thrive!
Get ready to think, act, and be bigger for more impact and more income.
Are you ready to step off the solopreneur hamster wheel and into a big-picture CEO mindset?
What clients are saying….
I can tell you that working with Mallie and hiring her was one of the best decisions that I made for my business to help me with strategy, to help me get clear on my launch plan, and also to grow my list and grow my audience.
If you have the opportunity to work with Mallie, I highly recommend it!
During the time we were working together, I added over a thousand new subscribers to my list. I started and grew my Facebook group to over 3000 members. She also helped me with really cleaning up my website and helping it speak to my ideal client.
Daniela Woerner
Mallie was an unwavering support and I accomplished more in our time together than I have on my own.
We put together a 3-month action plan that worked for me and I was able to ask all my questions. She was up-front and gave me constructive feedback where I put out an offer and acquired 2 new clients immediately. I enjoyed working with her and I highly recommend her services to anyone that needs an organised business coach.
Nicole Stacewicz
While working with Mallie, I updated my website, re-branded my business, gained more clarity on my unique value proposition to clients, honed my pricing, and expanded my service offerings.
Not only is Mallie knowledgeable about the nuts and bolts of business operations, but I also greatly appreciate that Mallie allowed me to remain authentic in my business and services. In all our conversations, she helped me hone in on the unique attributes I bring to the table.
Business is a journey, but I've experienced great growth with Mallie and I am excited to work with her again so that I can scale my business to even BIGGER heights.
Thank you Mallie!
Lawrese Brown
Latest Blog Posts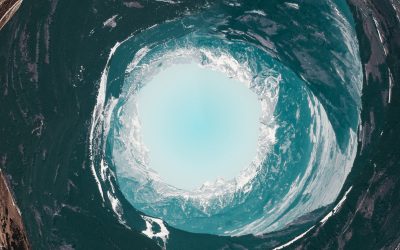 A not-so-funny thing that keeps coming up when talking to my good business friends, clients, and Incubator members is the frustration that the online business space is a giant echo chamber. (Other words you may choose to use include circlejerk, poorly-constructed...
read more
Make your business unique to you
My clients have started, pivoted, and grown their businesses using my signature framework that's inside this workbook.